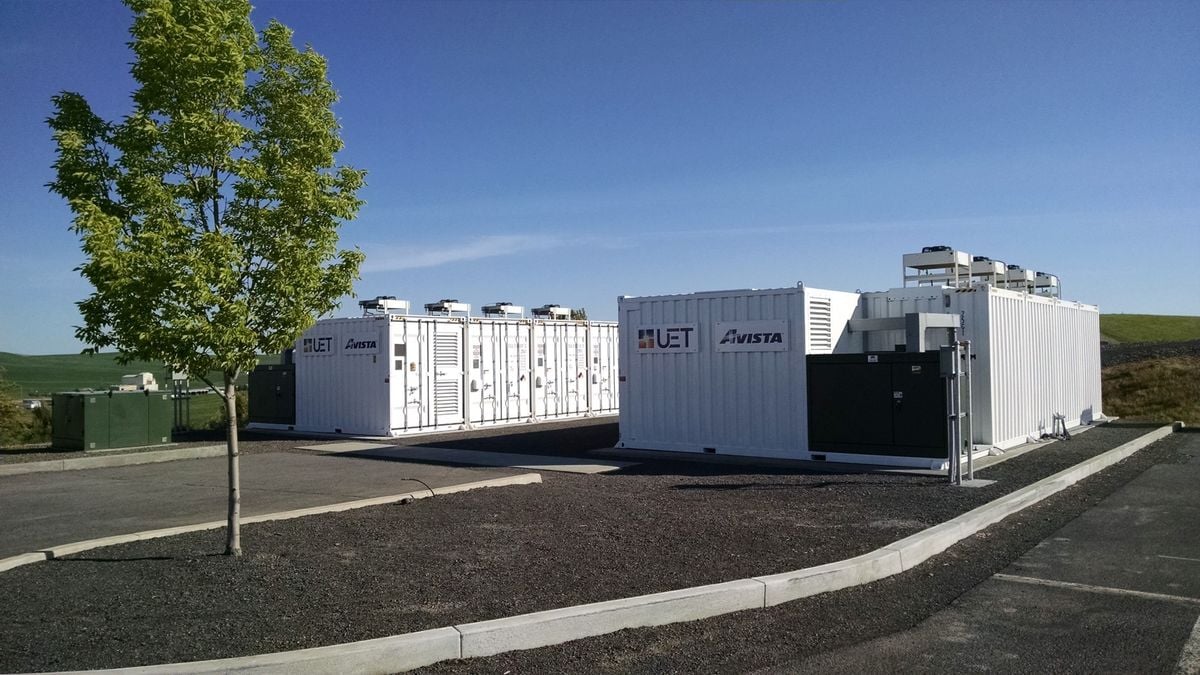 Fire safety lags growth in utility-scale battery production, Duke Energy, other officials say
Release of energy during a blaze and a lack of training for rural, volunteer firefighters to face fires and explosions are cited as concerns.
Fire safety training and protocols need to keep pace with increasingly advanced battery technology, a panel of experts said Tuesday at a California conference.
Utility-scale battery fires are not easily extinguished because they continue to emit energy, said Paul Hayes, general manager and fire protection engineer at American Fire Technologies, a division of The Hiller Cos.
"They don't get rid of the energy," he said following a discussion at the the Intersolar North America and Energy Storage North America conference in Long Beach. "There's not a good solution out there."
Dan Clark, energy innovation adviser for renewable generation at Arizona Public Service, said the most effective response during a fire is to "let the batteries run their course."
"That is assuming it's in the middle of nowhere and everything is going fine," he said.
In an urban or suburban area, fire departments should manage the heat and smoke while letting the battery run down as the fire burns, Clark said.
"We have 100 years of experience that high voltage and water don't mix," he said.
Many firefighters are not trained to extinguish battery fires, Hayes said. Rural volunteer firefighters in particular have not faced the dual threats of fires and explosions that occur at the same time, he said.
Jay Sadler, distributed energy operations manager at Duke Energy, said high turnover among firefighters in rural areas compounds the lack of effective firefighting. "So you've got to get them the tools to train new people," he said.
Lithium-ion batteries are sensitive to high temperatures and are flammable. Heat can cause the battery packs to degrade faster than they typically would, according to ION Energy, a battery management and intelligence platform. If a lithium-ion battery pack fails, it will burst into flames.
Sandia National Laboratories said a combination of an increased use of lithium-ion batteries and larger and more units with higher energy of between 15 kWh and 50 kWh, are leading to an increased fire risk. The national lab cited a 2011 explosion in Japan and fire that took two weeks to extinguish and a 2013 storage battery fire in Port Angeles that reignited a week after firefighters believed it had been put out.
Sadler said another problem is that authorities having jurisdiction to enforce codes and standards and approve equipment and procedures often may not understand all fire safety systems or technical details.
Link: https://www.utilitydive.com/news/battery-fires-protection-safety-utility-scale-duke-aps/642793/