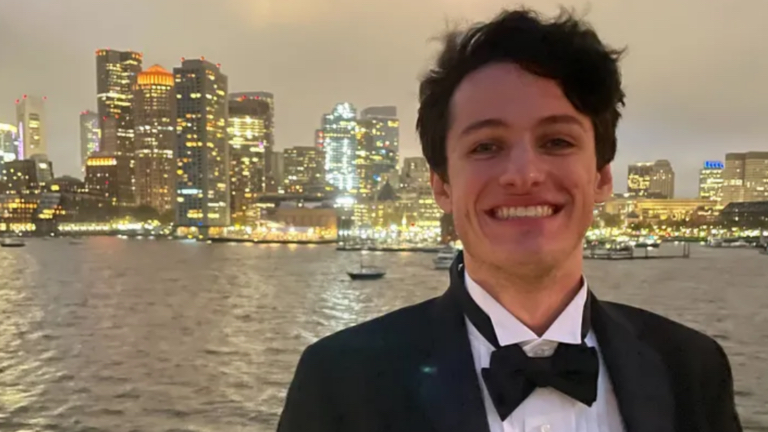 'Hero' Northeastern grad dies in plane crash while aiding firefighting efforts in Australia
William Jennings graduated summa cum laude in May 2023 and was living with friends in Mission Hill, his father said. The 22-year-old loved helping people, adventuring, and living in Boston.
On Saturday morning, Long Island resident Joe Jennings got the worst news a parent can get – his son, William Jennings, who graduated from Northeastern University last spring, had died in a plane crash.
At the time, the 22-year-old Mission Hill resident was helping firefighting efforts in Queensland, Australia, William's father said. A passionate photographer with a mechanical engineering degree, William was operating a camera that scanned the forest from the air and detected hotspots when the plane he was in went down.
According to an Australian news outlet, emergency services organizations across Queensland flew their flags at half-mast on Monday to honor William and two other people who died in the crash.
"They considered them heroes," Joe said.
What happened to William Jennings
Joe said he realized something was wrong Friday night when his son's phone stopped registering a new location soon after William texted to say he was going up in the plane. Joe didn't immediately panic, but when he woke up at 5 a.m. the next morning and noticed that the phone still hadn't registered a new location since 9:03 p.m., he began to worry.
Joe said he began calling and texting his son, who should've returned to his hotel by then, but never heard back. 
"Father's intuition told me something terrible had happened," he said.
Just before 9 a.m., Joe said, local police came to tell him and his wife Denise that their son had died. Australian police had notified local authorities, but didn't provide much detail. Joe said he still doesn't know much about what happened.
William had only left for Australia on Oct. 22, and was supposed to return shortly before Christmas, his father said. He was hired as a contract worker after doing similar work during an internship. He'd even reassured his parents that the work was safe because he'd be so far away from the fires.
"He loved helping people … and this was an opportunity to save people, wildlife, and things like that, so that was attractive to him," Joe said of his son.
But William was also an adventurer, his father said. He was excited to explore a new continent through outdoor activities he loved, such as hiking.
Remembering William Jennings' life
William's love of nature and skill with a camera is evident in his Instagram account, which showcases stunning photos of landmarks like Yosemite National Park's Half Dome. The account is purposefully named "gowithwill."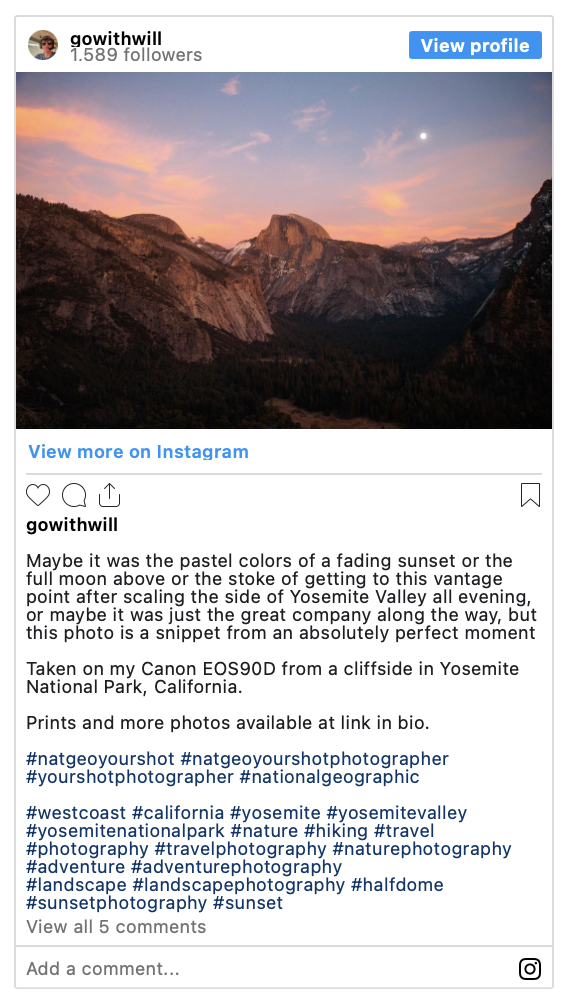 "His idea was to take you on some of these hikes that he was doing, some of the places he was at," Joe said of his son. "People live their whole lives and they don't do half of the good stuff he did in his 22 years."
William was also a talented saxophonist and natural musician who could figure out any instrument he picked up, his father said. At one point, William was part of an elite band that played at Carnegie Hall.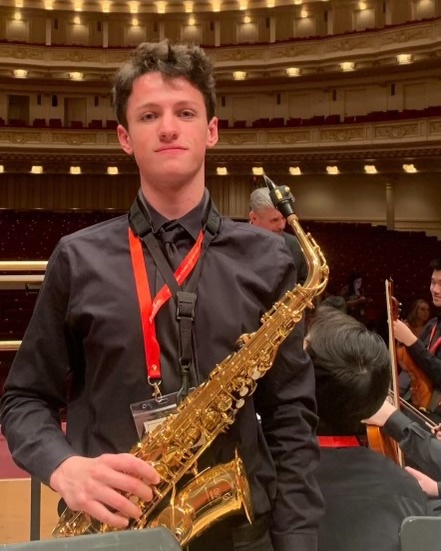 Joe said he remembers when his son first traveled to Boston to visit Northeastern. Joe was dealing with health issues, but William was able to take the train and manage the college touring experience by himself. 
"He got up to Boston and he loved it and he came back and said, 'That's the place I'm going,'" Joe said of his son. 
Bringing William Jennings home
Sadly, William's family is still working to get custody of his body. Joe said it's a process, and the family might have to provide DNA to prove their relationship to William. Joe is also disabled and has been out of work for two years, which has made the family's financial situation "very poor."
Joe said this is why the family created a GoFundMe campaign to pay for William's return to the U.S., and eventually, his funeral services. So far, the campaign has raised nearly 75% of its $100,000 goal.
Any leftover money would be used to start a scholarship in William's name, Joe said. He said he's blown away by the support he's received so far. The campaign's comment section is full of people who say William made a difference in their lives.
"William was a wonderful human being, and it is heartbreaking that he left the world so soon," his family wrote on the campaign website. "But, we can come together to honor him and give him the farewell he so deeply deserves."
Link to Source: https://www.boston.com/news/local-news/2023/11/07/northeastern-university-grad-dies-plane-crash-firefighting-australia-queensland-william-jennings/