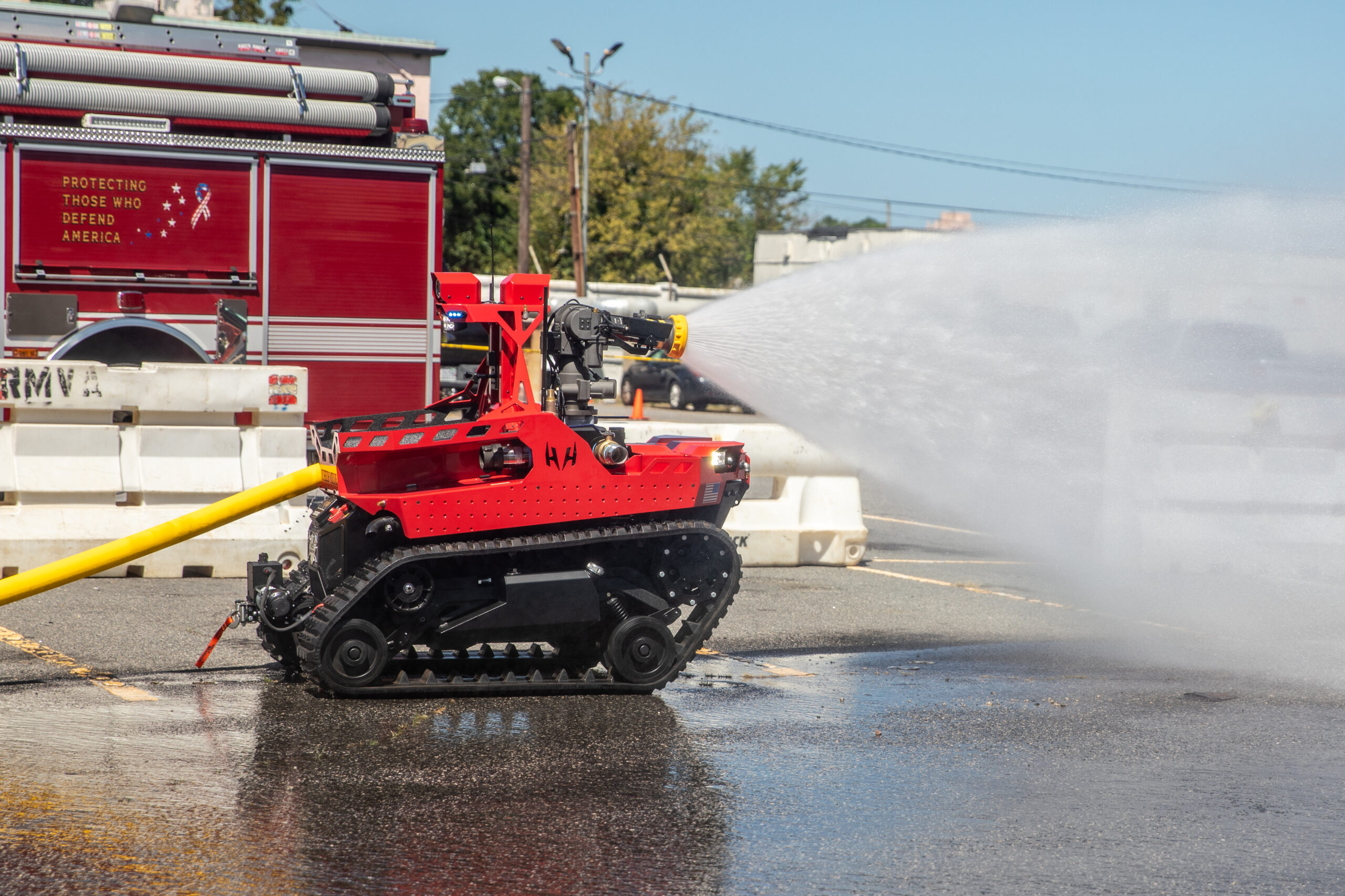 Fire and Emergency Services Looking Ahead to the Future
Story by Susanne Greene
Commander, Navy Installations Command (CNIC) is helping Navy Region Mid-Atlantic Fire and Emergency Services advance their firefighting capabilities by providing Norfolk Naval Shipyard (NNSY) and other naval commands with a deployable firefighting robot.
"This remote-controlled firefighting unit will allow Navy firefighters to safely deploy the THERMITETM RS1 Firefighting Robot from a distance and conduct operationsin locations that may be too hazardous for our firefighters," said CNIC Director, Navy Fire & Emergency Services Carl B. Glover, Jr. "This unit could have applications on some ships, during weapons incidents, or other hazardous material events."
The robot is equipped with high-definition and infrared video cameras, a powerful nozzle with the capability of dispensing 1,250 gallons per minute (GPM), and has the ability to traverse hazardous terrain and climb stairs. The nozzle range is over 300 feet with a horizontal stream, over 150 feet with a vertical stream and with a maximum pressure of 200 pounds per square inch (PSI).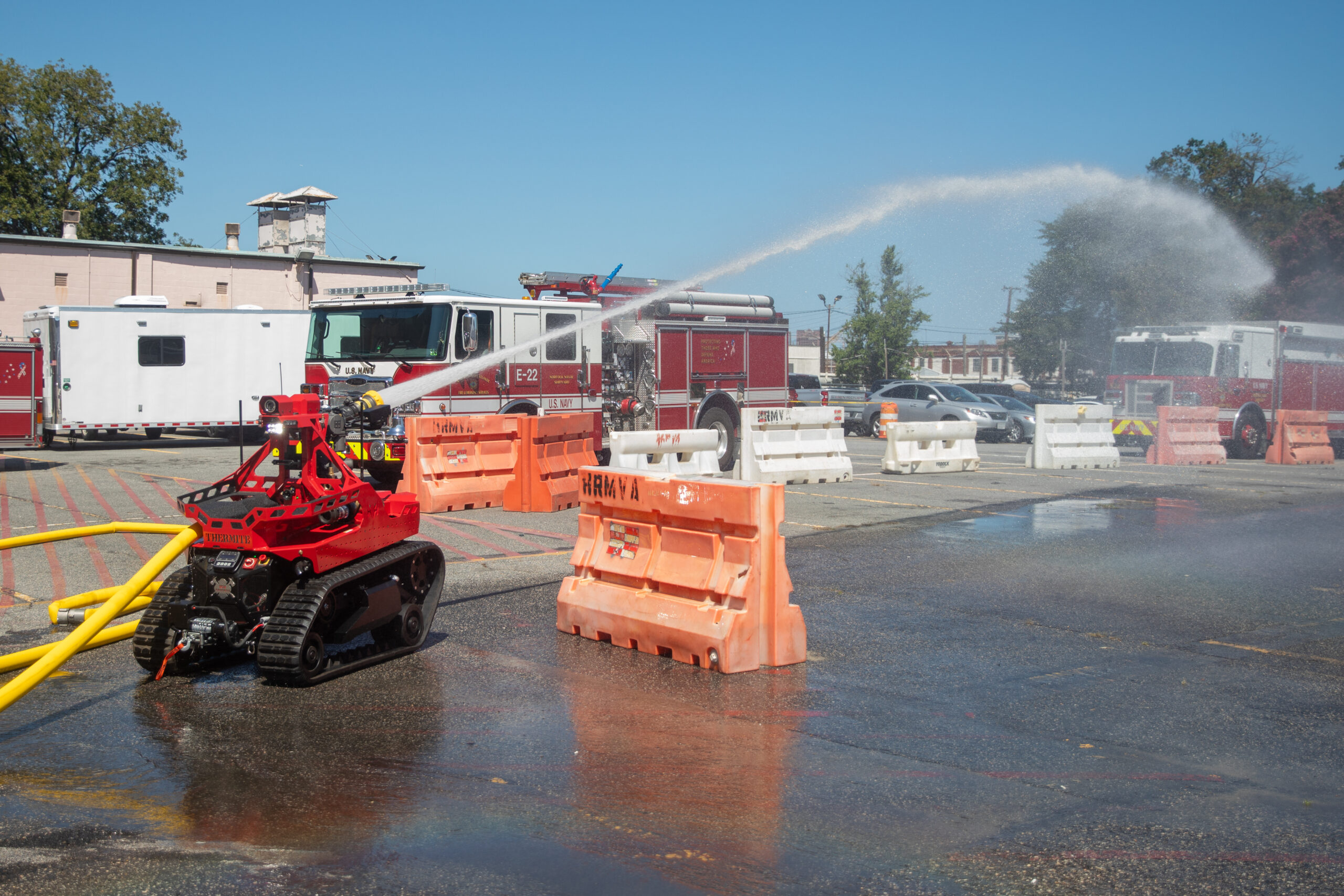 Navy Region Mid-Atlantic Fire and Emergency Services responders assigned to NNSY and Naval Weapons Station Yorktown, had the opportunity to train with the RS1 during a demonstration in mid-September. The robot does not replace a firefighter, but is an added tool to firefighting capabilities for protecting life and property both onboard NNSY and in the surrounding communities.
"The RS1 will benefit NNSY for fire suppression in warehouses, shipboard and drydocks," said NNSY Assistant Fire and Emergency Services Chief Shawn Charity.
Currently, the RS1 firefighting robot is the only one owned by the U.S. Navy in Hampton Roads and NNSY is piloting the Navy program. It will be used to support NNSY, other local military installations and provide off-installation assistance to communities outside of NNSY's fence line.
"While this unit is our first protoype for evaluation, we are considering additional or similar style firefighting units for the Fleet concentration areas in the next few years," said Glover.
"The safety and security of our workforce is my number one priority," said NNSY Base Support Officer Captain Gregg Benton. "The value of this firefighting robot is immeasurable when it comes to protecting the lives of our firefighters, workforce and Navy assets."
For NNSY Firefighters, the future is now; welcome aboard RS1!
Source: DVIDSHub