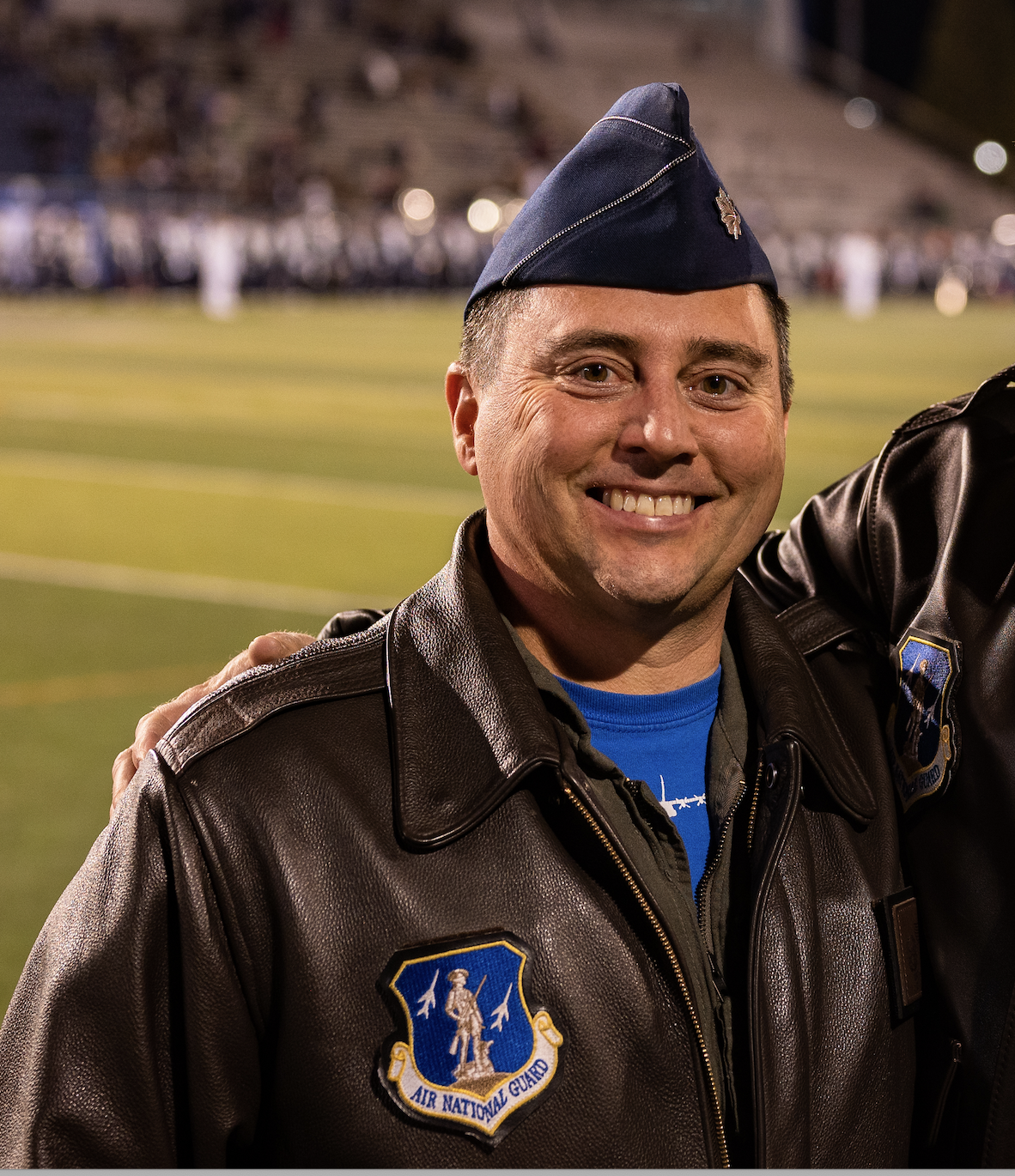 Nevada Air Guard Group Commander, Pilot dies at 46
Nevada Joint Force Headquarters Public Affairs
Story by Capt. Emerson Marcus
Col. Michael Fugett, the commander of the Nevada Air Guard's 152nd Operations Group who genuinely prioritized service more than the allure associated with being a U.S. Air Force pilot, died unexpectedly at his home Tuesday.
He was 46.
The Air Force Academy graduate, United Airlines pilot and credentialed C-130 evaluator pilot possessed the resume to back a bold bravado. But Fugett's dedication to the Air Guard and genuine care for Airmen removed all sense of hubris associated with an officer of Fugett's status.
Fugett became the commander of the Reno-based 152nd Operations Group in October 2022. The group includes about 150 Airmen and conducts airlift, airdrop, and firefighting operations.
Fugett is survived by his wife, Mindy, two daughters, Molly, 8, and Mila, 6, of Reno, and his parents Ron and Hazel.
"Michael Fugett epitomized the High Roller spirit," said Maj. Gen Ondra Berry, Nevada adjutant general, referring to the Reno Air Guard unit's nickname. "The Nevada Air Guard is well positioned today largely thanks to his efforts here in Nevada, in the nation's capital and abroad during his various overseas missions."
When the Nevada Air Guard's 152nd Airlift Wing became one of just four military units in the nation to fight fires in support of the U.S. Forest Service in 2016, Fugett left the civilian airlines to focus his attention on the firefighting mission. The USFS relies upon military C-130s to facilitate its Modular Airborne Fire Fighting System (MAFFS).
"He was instrumental in the success we've had with firefighting through MAFFS," said retired Lt. Col. Todd Hudson, who worked with Fugett during the unit's MAFFS certification. "He took MAFFS under his wing. That was probably his crowning achievement."
"He loved the camaraderie with the aircrew. He loved Ops," said Col. David Chauvin, the Nevada Air Guard chief of staff and Southwest Airlines captain. "You don't always get that in the civilian pilot sector. He was dedicated to his work. He always cared about the organization, and his Airmen, first."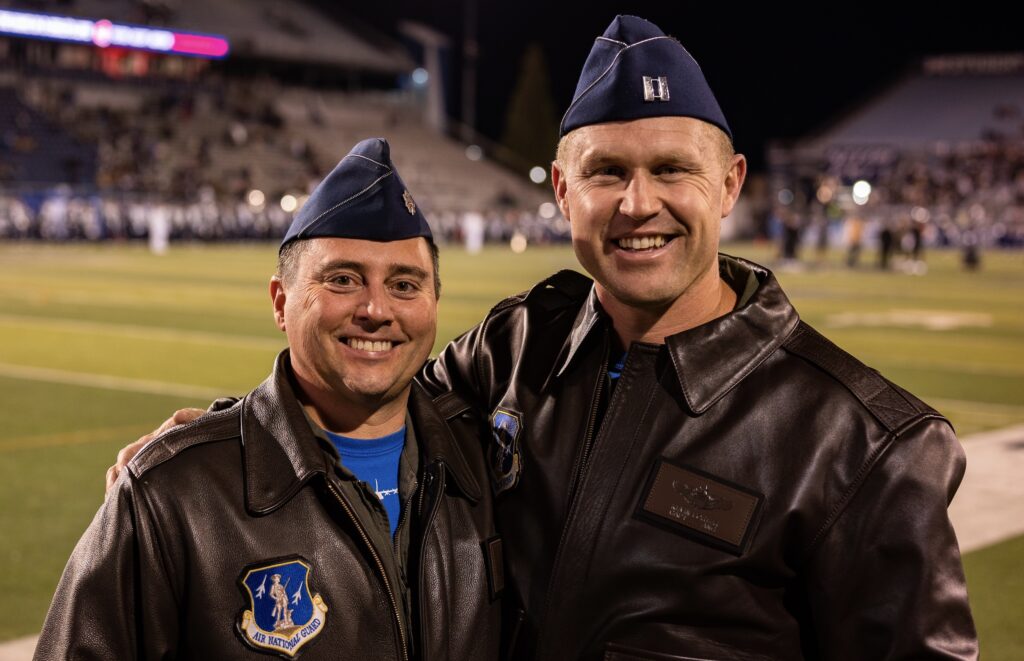 Born in Castro Valley, California, Fugett was fascinated by science at an early age. In 1991, the "Oakland Tribune" quoted a 14-year-old Michael Fugett during a so-called "space city" science project with students at All Saints School in Hayward. "He's well on his way to becoming a serious scientist and admitted to being 'fascinated by food production,'" the paper reported.
After graduating with a Bachelor of Science degree in civil engineering from the U.S. Air Force Academy in 2000, Fugett completed multiple active duty assignments that included tours of duty at various locations in southwest Asia and Japan. In east Asia, Fugett also flew repatriation flights that transported prisoner of war remains from the Vietnam War, a conflict his father served.
In 2012, Fugett joined the Nevada Air Guard as an evaluator pilot and chief of standardization and evaluation in the 152nd Operations Group. He also served as commander of the 779th Expeditionary Airlift Squadron during the Nevada Air Guard's deployment to southwest Asia in 2018, and subsequently as the commander of the 192nd Airlift Squadron in Reno.
Fugett compiled more than 4,100 flying hours, including 800 in combat.
"Colonel Fugett was a great pilot," said Chief Master Sgt. Cameron Pieters, Nevada's senior enlisted leader who deployed overseas and fought fires with Fugett. "I don't say that because he is no longer with us. He was a great pilot. He could maneuver the C-130 into any airspace at any time."
Pieters recalled one instance during a C-130 training flight when Fugett was asked to perform a 60-degree bank while pulling 2 Gs at an altitude of 200 feet.
"He did it with ease," Pieters said.
Pieters also recalled another moment during the Paradise Fire in 2021 when the USFS asked Nevada aircrew to drop slurry to save threatened structures.
"As we got to the drop off location, the escape he (the lead plane) had for us was all smoked in," Pieters said. "He wanted us to climb and make a right-hand turn. But that was not an option — can't fly into smoke — it would severely damage the engines. Instead of climbing right, Mike went left, asked for flaps 50 percent, he put all power in and raised nose up until we got to obstacle clearance speed. We get to about 120 knots and climbed over a mountain to get out of the valley.
"That was the only way to get out of it. Had he not had the training, experience, fortitude and intuition, situational awareness, we probably would not be talking about it today. He saved our lives that day."
Fugett's recent military service also included a stint at State Headquarters working as the Nevada Air Guard's director of strategic plans and programs. In that post, Fugett worked closely with Nevada's congressional delegates to acquire facility and aircraft upgrades for the Nevada Air Guard.
His dedication to service was on display during an interview Fugett gave with local media in Reno in 2021. As the Caldor Fire threatened homes near Lake Tahoe, Fugett spoke frankly, as he was known to do, with local media.
"So, the Caldor, yes, it is one we have been fighting. But we've been fighting 26 fires up and down the west coast," Fugett said in front of video cameras in 2021. "The drop isn't over when you pull and 3,000 gallons are out of the plane. Now, I must figure out how to escape out of there. I'm low to the ground. I am heavy…and I am (flying) very slow."
The dangerous aspect of his job was offset, though, when he would receive thanks from grateful citizens.
"When someone comes up to you and says, 'Hey, you saved my home a couple of nights ago,' it is all worth it," he said.
Information on services is pending. A support page has been created for the Fugett family. For information, visit https://www.mealtrain.com/trains/09vym5.
LINK: https://www.maffs.com/2023/05/12/nevada-air-guard-group-commander-pilot-dies-at-46/