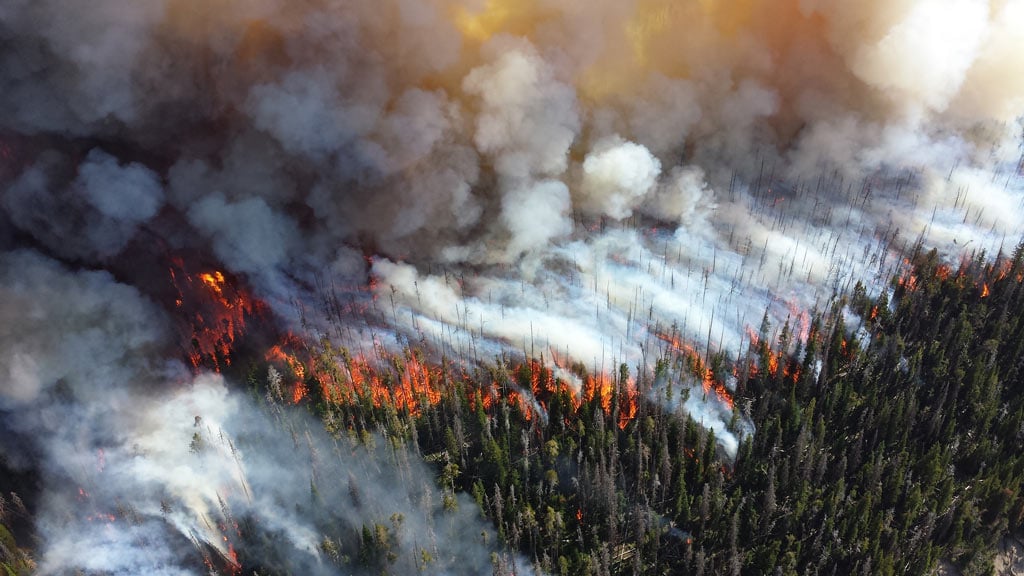 In Our View: Wildfire underscores climate, forests need help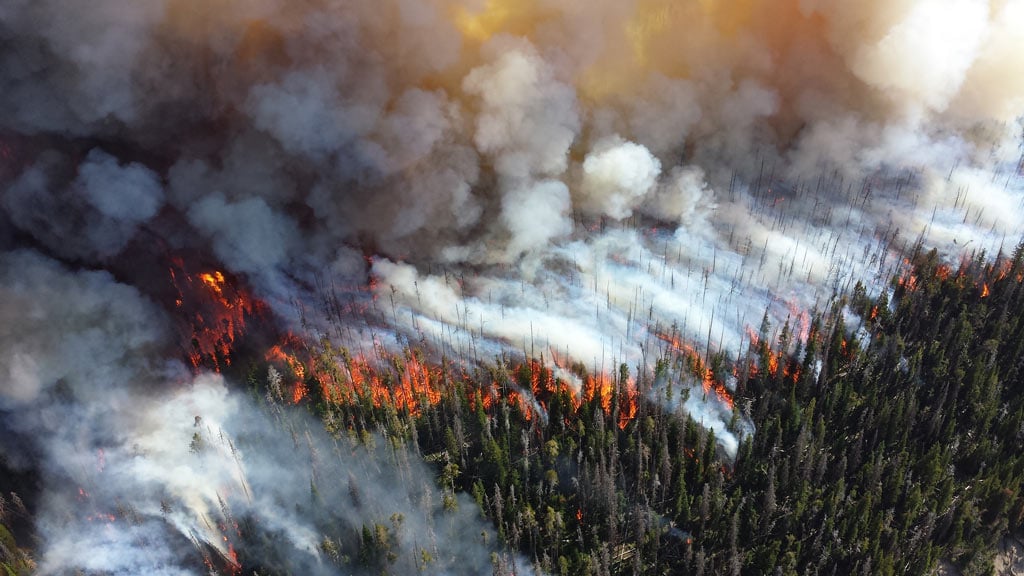 While The Columbian's editorial page has been preoccupied with the Nov. 8 election in recent weeks, a reminder of a pressing issue raged throughout the region.
The Nakia Creek Fire north of Camas grew to nearly 2,000 acres, forced evacuations of local residents and incarcerated individuals from a nearby corrections facility, and created a smoky haze that lingered over the county. It was the latest brush with wildfires for the county's urban areas, which in recent years have dealt with falling ash and severe smoke from blazes.
It also was the latest example of how climate change and decades of forest mismanagement have created conditions that imperil not only rural areas but population centers. Wildfires in the Puget Sound area led Seattle to have among the worst air quality in the world last week, and Vancouver, British Columbia, experienced similar conditions.
On Wednesday, Clark County Public Health reported: "Air quality is currently unhealthy in Clark County. Everyone should reduce exposure. Limit time outside, avoid strenuous outdoor activity. Keep your windows and doors closed, and set your AC to recirculate to keep smoky air from being drawn inside."
All of this arrived barely one week after state Public Lands Commissioner Hilary Franz celebrated a mild wildfire season in Washington. Noting that burned acreage was the lowest total in a decade, the head of the Department of Natural Resources said: "A combination of DNR equipment, aerial firefighting assets, personnel, partnerships with other agencies, as well as a wet and rainy spring that delayed the start of this year's fire season contributed to our success."
Franz credited House Bill 1168, which unanimously passed the Legislature in 2021, with providing needed resources for quickly identifying and suppressing wildfires. But last week's smoke reminded us that wildfire seasons have been extended beyond normal boundaries.
There often is a sense of arrogance to how city dwellers view wildfires. Blazes typically are the concerns of remote, sparsely populated areas and engender empathy if not overwhelming interest.
But three times in recent years, Vancouver has been shrouded in a smoky haze. As the American Lung Association writes: "Particle pollution triggers asthma attacks, heart attacks and strokes — and can kill. Studies of children in California found that children who breathed the smoky air during wildfires had more coughing, wheezing, bronchitis, colds, and were more likely to have to go to the doctor or to the hospital for respiratory causes, especially from asthma."
While wildfires predate humans in this region, they are becoming an increasing concern. Climate change has enhanced fire conditions, turning trees into kindling, and a failure to thin forests has exacerbated those conditions. Reducing the threat requires not only addressing climate change and funding suppression techniques, but also properly managing forests.
As Franz said last year: "The reason we have such catastrophic wildfires is forests are dying. … Our forests are capable of fighting fire on their own if they're healthy, if they're not weak, if they're not dead, if they're not diseased. The problem is they are so sick that all it takes is a spark and where 100 acres might have burned before, we now have 100,000 acres that are burning."
Clark County residents were reminded of that threat last week — a threat that calls for quick and likely costly action.
REPOSTED FROM: https://www.columbian.com/news/2022/oct/23/in-our-view-wildfire-underscores-climate-forests-need-help/