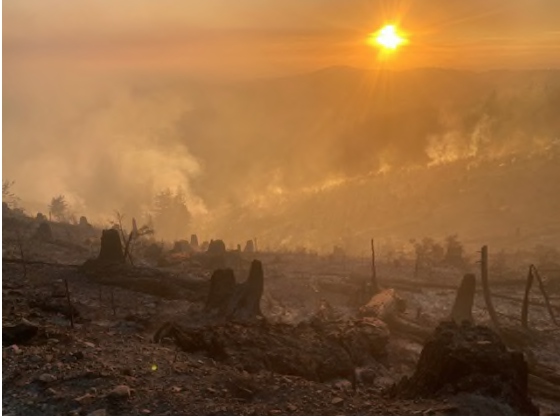 Washington state wildfire burns out of control, forcing thousands to evacuate
The Nakia Creek Fire, ignited near Vancouver, Washington, is being fueled by warmer temperatures that are rare for the rainy and damp Pacific Northwest.
A wildfire burned out of control near the Washington-Oregon border Monday as thousands of people fled from the blaze fueled by warm conditions unusual for the Pacific Northwest.
The Nakia Creek Fire, which ignited near Vancouver, Washington, on Oct. 9, broke containment lines Sunday and has charred about 1,565 acres, officials said.
Firefighters estimated Sunday night that about 2,000 acres had burned. Authorities said Monday morning they had gotten a better aerial view of the wildfire and revised the estimate downward.
"This is a very dynamic situation and those numbers could change," the Clark Regional Emergency Services Agency said in a statement. "Smoke was very heavy yesterday and even grounded aircraft fighting the fire."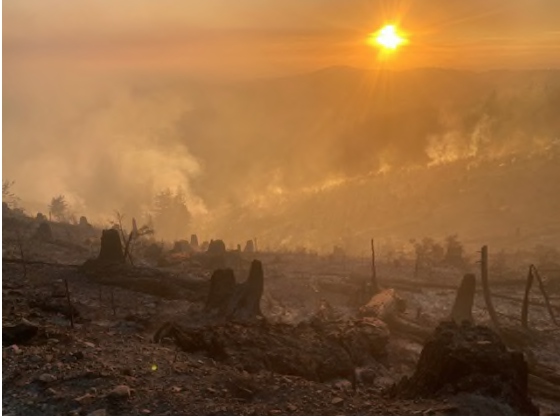 By Sunday night, residents of more than 2,900 homes had been issued a "Level 3 Go Now" notice, telling them to evacuate, the agency said.
Another 5,017 homes were under "Level 2 Be Set" notices, urging residents to be ready for evacuation, officials said.
The high temperature in Vancouver was 86 degrees Sunday, in stark contrast to a typical mid-October day, when the mercury rarely climbs above the low 60s. It was expected to cool to 68 degrees Monday.
The lower temperatures had firefighters hoping they would make progress Monday as long as people — and their drones — steer clear.
"Stay out of area if you don't need to be there," the Clark County Sheriff's Office said in a statement. "Weather is improving and will allow more aerial firefighting opportunities, but can't if drones are up."
SOURCE: https://www.nbcnews.com/news/us-news/wildfire-burning-control-portland-forcing-thousands-evacuate-rcna52536